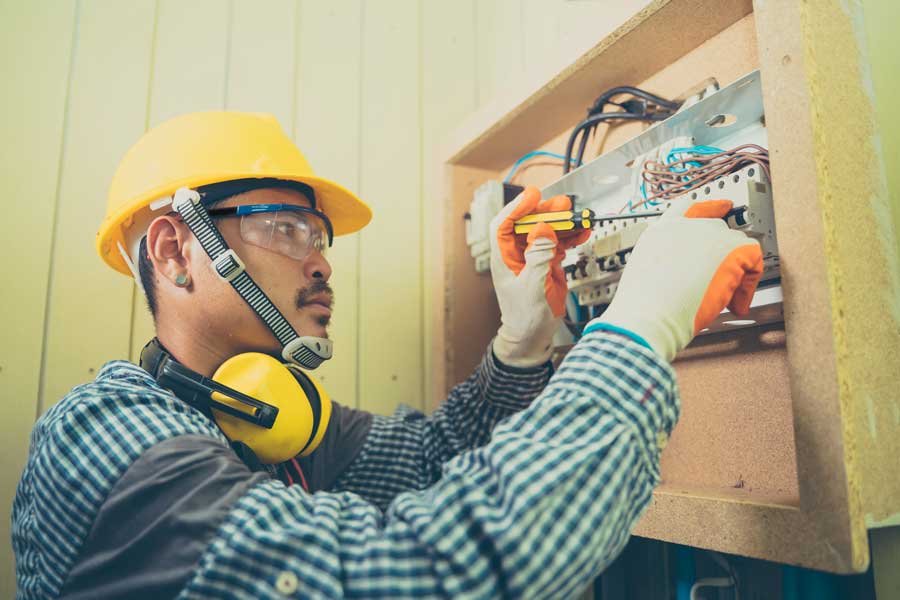 There are many things to consider when it comes to picking an electrician to work on your home. Electrical work is not something that you want to mess around with. If not done properly or with the correct safety measures, you and your household could be put at risk. So how do you know if you are hiring an electrician you can trust? The Copper Connection can help you figure out how to make the best choice by going through some major signs you do not want to miss.
Have you ever found an electrician that was offering to do work at a considerably lower cost than other electricians? This is usually a sign that they lack the proper required permit or general liability and workers comp insurance. In short, this means that they are an unlicensed electrician. An unlicensed electrician poses a serious risk to you and your family. This license is based off skill, education and experience. That is not to be taken for granted and not worth the risk of half priced services.
Consider the implications that it would have regarding your home if you hired an unlicensed electrician. Most wiring mistakes can be addressed by a professional. However, the worst-case scenario is that their faulty wiring causes an electrical fire. In the end, that cost to hire a professional electrician is much lower than having to replace your home.
In this scenario you will have to remember that an unlicensed electrician will not have insurance. This means that the liability for the damage caused will be placed on you. You run the risk of potentially having to pay out thousands of dollars for repairs. Which begs the question, is the risk worth the reward in the end?
What many do not know is that because an unlicensed electrician does not have general liability insurance, if they get hurt on the job it will be the homeowner who must pay up. This will be covered by the homeowner's insurance, but it is just more cost added to the list that you may not get reimbursed for.
In order to cover your bases, ask the electrician to provide his license number which you can then look up online to verify. Confirm that he is registered in your state. After that make sure that you get a copy of his insurance certificate. It will let you know how extensive the coverage is and its effective dates.
The Copper Connection can help you with whatever needs you may have! We are licensed and insured, ready to preform work in your home!
By Copper Connection 1-15-2021